Normally, this would be where we forget all that's happened in the past, and send our thoughts out to the poor person that is going through the awful torment of knowing you won't be here much longer.
But, this is Scruffy we are talking about, and as much as i hate to think that this is just another troll to gain sympathy, ala Niclrc style, both Mark and herself have been somewhat economical with the truth in the past.
It all started when she came into theFaroe's cast to give him a spanking about turning his IM's off, and harassing every female on VL lol.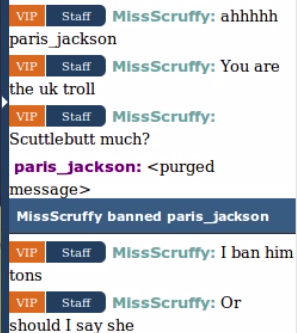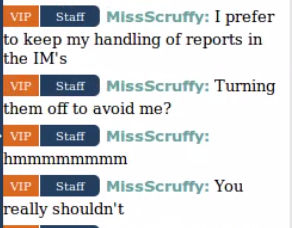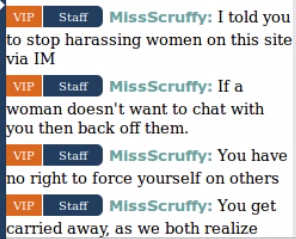 Then the subject got a whole lot more serious, when theFaroe tries to blame his stalking on his depression.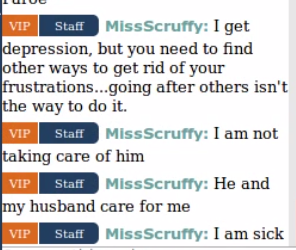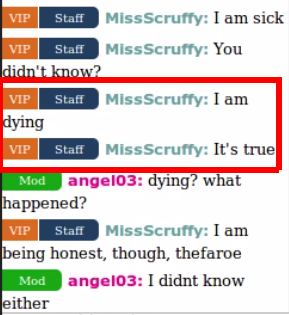 No, i should imagine it's not!
Now like i say, whether this is 100% true, and she has some terminal illness, i don't know.
But if it is legit, and she doesn't have long left, then i genuinely do feel for her, Mark, and of course Mr Scruffy.
You might not agree with the actions of another human, but unless they are a child/animal abuser, i wouldn't wish death on anyone.