Just who exactly is Mr's Roper, or Munchkinsmom, as she was called on VaughnLive?
Well you may know her from her casting days, or then again, you may know her as the official owner of Scuttlebuttscorner.com:

And we also know for certain that she owns the 'buttbox' chat box they use on Scutllebuttscorner.com due to another cock up by them.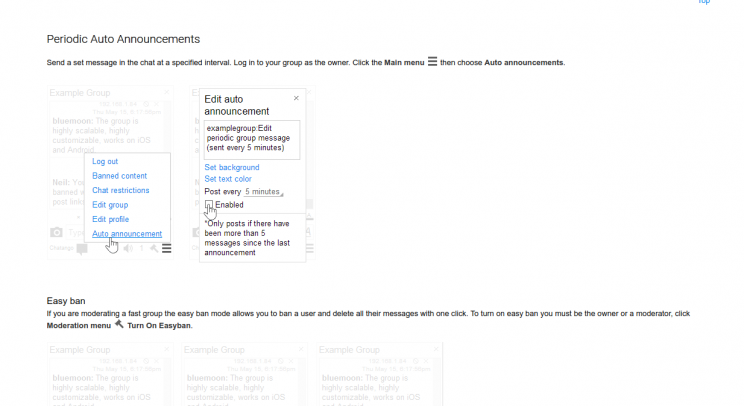 Which as you can see, the post on the official Chatango website clearly stated that ONLY the owner of the chatbox can choose the announcement. And when you click on the 'edit periodic group message (sent every 5 minutes) it takes you straight to Roper's Chatango account.
So now we know that she is the official owner of Scuttlebuttscorner.com and the Chatango chat box used by the blog, what else should we know about the 'boss' of Scuttlebutts?
Well, she was Born on the 22nd May 1971 and her Maiden name was Nicole Elaine Lubow.
This is her Facebook account;
She later became Nicole Shrout, after marrying her now Husband, Daniel Shrout, Who's Facebook account is here;
She has an older Brother, John Lubow, who was born on the 17th July 1964;
Both her parents have sadly passed away, her late Mother, Georgia A Shumard, sadly passed away on the 25th July 2003.
Her late Father, John Walter Lubow, sadly passed on the 26th September 2016;
As you can see, her Father was a hard working man and was in charge of the family business, Lubow Design and Construction.
We have a lot more information and background history regarding the family business and other relatives, but for now, the basics of what you may need to know are right here.
There is a lot going on in the background that for obvious reasons, we can't talk about publicly yet, but should you ever need to contact the site owner for Scuttlebuttscorner.com, whether it be just to say hello, or for any Civil or Criminal action to be taken regarding the website, then just about everything you need is posted above.
*Once again, a very big thank you to our loyal friend for the information above: