So, what a year 2020 has been, and it's only April!
We've had earthquakes, floods, the Australian bushfire, Brexit, Coronavirus…and the return of Christopher While.
And just like the old days, his 'girlfriend' Ruby, or 'TrustnoOne666' as she's more commonly known on D-live. Note the 666 in her name. You couldn't make this up!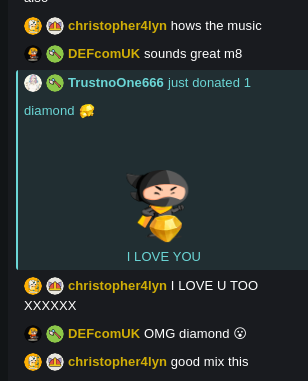 And just like back in 2017, both Chris and Ruby are adamant that his conviction for producing and possession of 22 indecent images of children, eight of which were category A (meaning the most horrendous, hardcore, vile sexual abuse/rape) was a set up by MeNellie.
Now the problem with this theory is, yes, we've all been tricked into opening files that are not what we think. Take a look of the Gifs flying about on Facebook, Twitter etc, where you start to watch a video and then suddenly you get the loud moaning sound of a woman having a humongous orgasm. That is being tricked.
What isn't being tricked, is opening child rape images. Especially when you are being monitored by your ISP and they hand over evidence to the Police that you were actively seeking/watching these images for a whole month, as reported in the link below:
https://www.nwemail.co.uk/news/barrow/16432098.barrow-man-avoids-prison-after-downloading-22-indecent-images-of-children/
'images between October 2016 and November 2016 '
So this wasn't just a one off click on a link allegedly sent to him by MeNellie. He was recorded, seeking/looking at these vile images for at least a month, between October 2016 and November 2016.
So no Chris, and no Ruby, you can deflect the truth as much as you want, but you cannot hide or rebut the facts, facts that were used in a court of law. Facts that were so overwhelming, that Chris did indeed admit his guilt. Fact!
Anyway, on a lighter note, just as Chris and Ruby returned, so did Gaz. And it didn't take long for him to end the sick relationship that was 'Cruby'.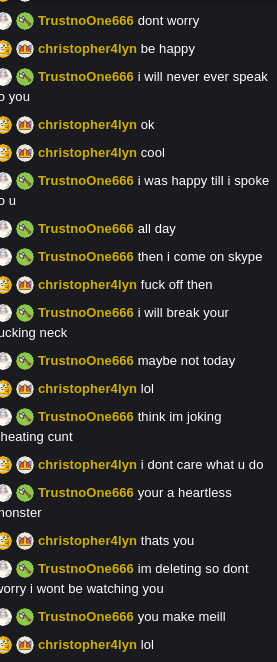 And in a split second, the internet romance that was to last forever, crumbled.
Somethings just never change 🙂