She's been keeping a fairly low profile since her best friend/boyfriend was convicted of downloading child porn.
But, she's still around. Casually chatting away with Tony (Positivevibe), her daughter Beth, oh, and what's his name again????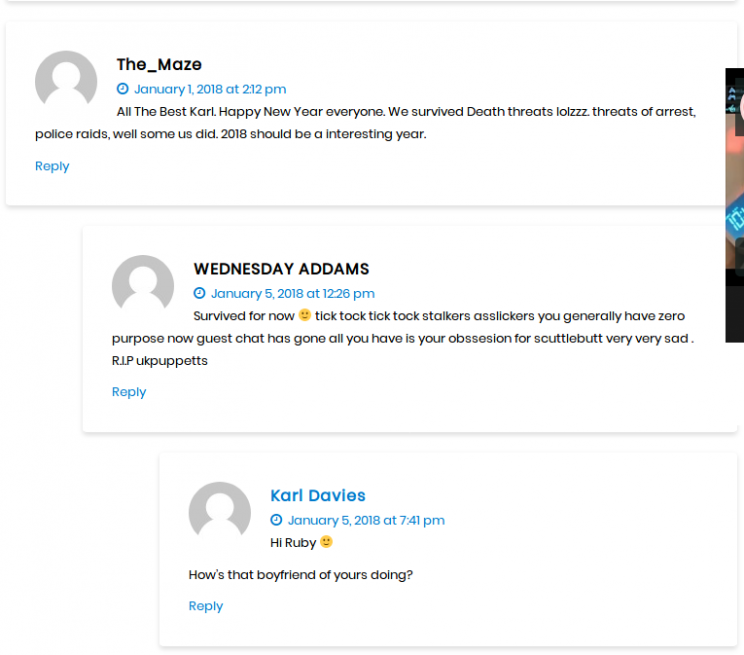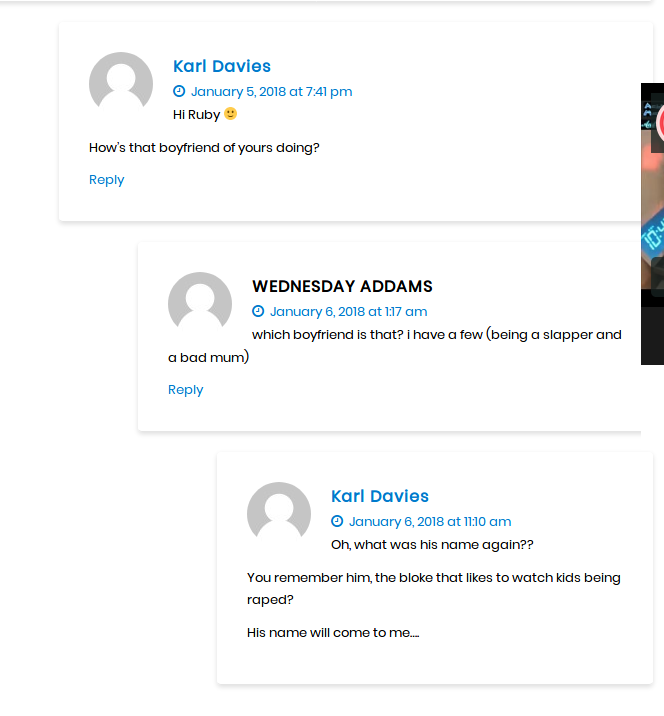 Oh yes, that's right…Chris While.
How is he doing anyway Ruby?
I'll tell you what, lets take a listen and hear for ourselves.
Warning: If You Can't See The Video, Try Using Chrome Or Opera, as Firefox Has Some Issues With Not Showing The Player.
*the following video is over an hour long, but it is worth listening to it all as it gets better and better as it goes on.
Interesting eh?
So, she is hoping to get revenge on MeNellie and myself by 2019. What revenge could be that for i wonder?
Could it be that we had the audacity to post the truth about her Paedophile boyfriend?
Also what i found interesting, was her admission to trolling Ryderbak. I still have those video's of Simon, where Ruby was pretending to be Dollparts.
"i tormented the shit out of him" "Ryderbak was easy because he came a pisshead"
Hmm! Didn't Ruby claim people were scumbags for "tormenting the shit out of a pisshead" when Chris, the convicted Paedophile, got trolled online?
But the most disturbing thing of the whole recording is, the fact that she even has her daughter in the same Skype call as someone who has just been sentenced for having indecent images of children.
Why? Just Why?
Or more to the point, is Chris even supposed to be in situations with children after what happened?
I better not say anything else, because i'm scared of Ruby…apparently!
Sorry to disappoint you Ruby, but the reason i don't go all Chris and rage at you, is simply because virtually nothing in life fazes me.
If you let other peoples views of you upset you, then maybe being online isn't suited for you.
This recording was taken around 1am 6th January 2018.