A little midweek one off just to lighten the mood a touch after the sad passing of Winnie and the double humiliation handed down to Sniffy boy, we'll take a look at the new and upcoming VaughnTube (name tbc), the secret to losing weight, and some Notorious Biggies…
SexyChris Finds A Bargain Cooker:
 Olive Krissy Tells Us The Secret To Her Weight Loss: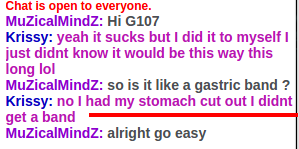 And the Doctors were proud to display their tremendous results: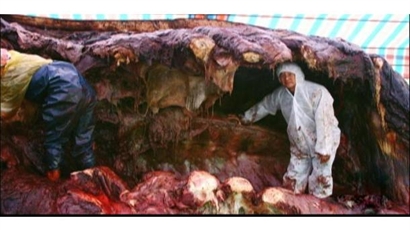 Billybobcesspool Pwns Theresa:
Batfink: From The Saraha To Ibiza – This Girl Can Party:
VaughnTube Is Coming:
Despite needing a 3 month break due to his depression, Mark is adamant he's carrying on building 'his version' of YouTube.
So if you are looking for a video sharing website that will be censored stronger than a North Korean News Channel, crashes at least twice daily, and is run from a Datacenter that has more outages than an Isle Of Man Streetlamp, then VaughnTube is perfect for you.
MontrealKaren: The Notorious Biggies:
Try to concentrate on the t-shirt eh 😉
Jesus Christ, you could sail the Atlantic on those two!
RealmanPwns Getting A Blowjob?
A bit of light hearted fun from the last week or so just to brighten up your Tuesday 🙂
Until next time, take care, be safe, and no matter how bad life seems, remember, there really is somebody out there worse off than you 😉