Now that Monkeysniffer seems to have got rid of another member of staff (is there anyone apart from Daniel, Yepperz and Millertimer left) Lardo now spends his days over here ( Hammertime & Where are the girls today), enjoying the freedom we give.
No overweight, long haired dictators here, as Lardo is realising, and although his trolling skills are still poor, at least he is allowed to try and troll us 🙂
But, there does appear to be one or two pieces of information that he doesn't want out there: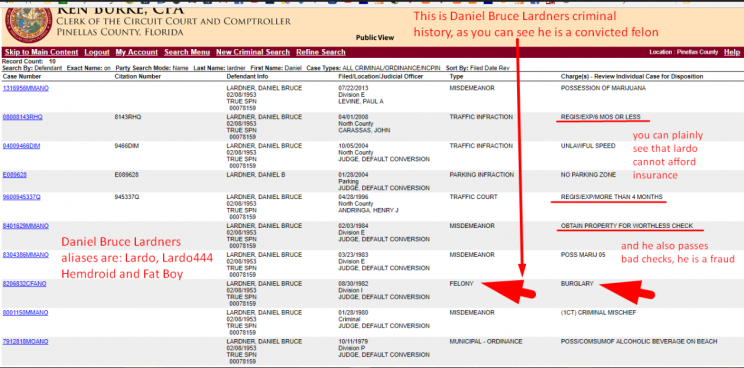 * also available HERE
Now what i don't understand, is Lardo has claimed on numerous occasions that the info being in the public domain doesn't bother him: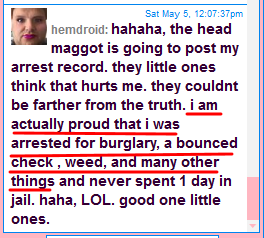 As you see, he's proud of his criminal past.
So, that leads to me ask, who keeps having Lightshot remove the image, if it's not Lardo?
We can't say obviously, as only Lightshot and the complainant will have that info.
But, being the good citizens we are, we will do Lardo a favour and host it here for him.
Always happy to help 🙂